XT 360 Conversion Interchangeable Spider , Coupe or Targa.
--- This is not a replica, one of a kind design ---
--- Body Pkg's are in stock for immediate sales! ---

Pictures below of the XT360 interchangeable kits!
$6900 for XT360 Spider body kits $8900 for XT360 Coupe or Targa body kits
(all other items are from the donor Fiero chassis)
XT 360 Interchangeable Kits

This is the XT360 spider and Hard top or Targa I have designed for a Fiero chassis.
XT360 could have hidden headlights with pop down headlight doors or
clear lens. Uses new GM lighting or custom pods.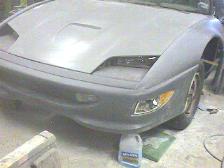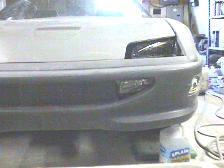 XT55 Another Design!
Use the signal /side light or fill this area and use the mirror with turn signal light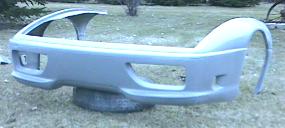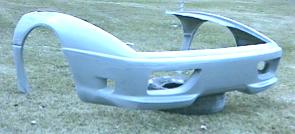 XT360 front clip conversion,
along with a new coupe and Targa top with re-designed 1/4 glass windows available.

Below is with our second hood design, a clear lense cover will be used with a
light pod which is finished and photos are below.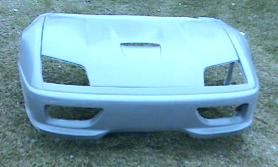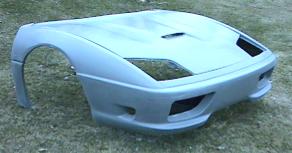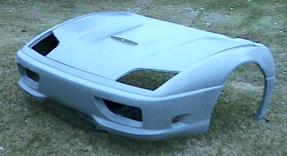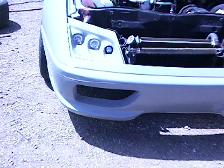 Clear lense cover not shown, body in photos is rough mounted
Body is for the stock Fiero wheelbase. ( 3 inch stretched version is available)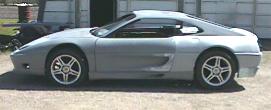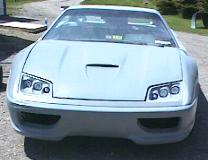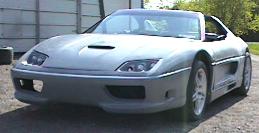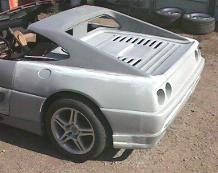 Headlight will have APC lights, high beam (both on) low beam (outer on) with driving light
on the inside on at all times.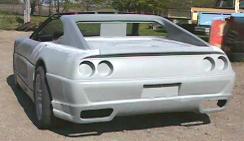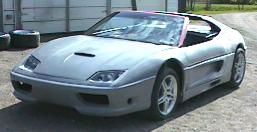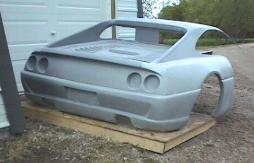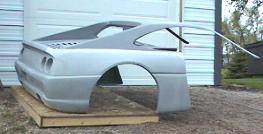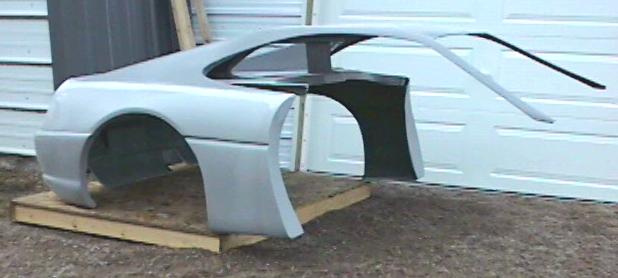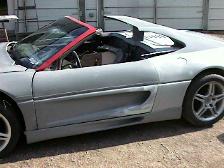 Targa and coupe for XT360 and XT55

Add-on rear exhaust valance, 360 like! (stretched or non-stretched)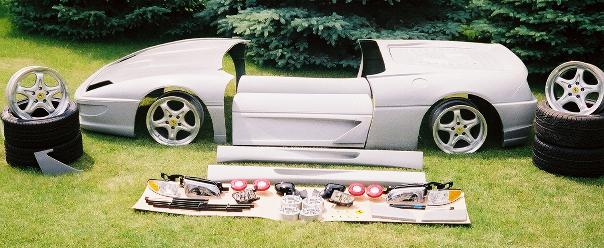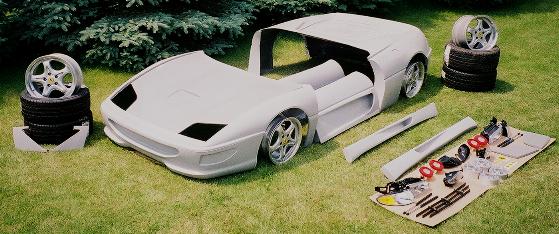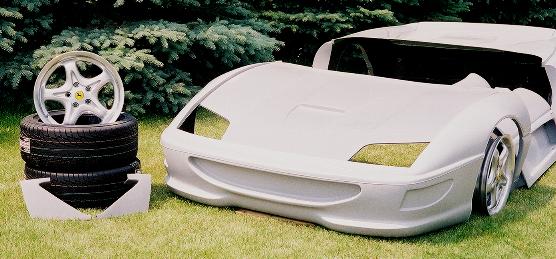 XT55 concept front nose


XT360 side design with FC55 side design


New engineering for the wheelbase stretch, no cutting of the frame
or use the factory wheelbase version.... Cars length stays the same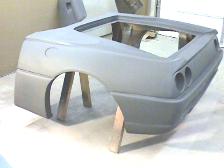 Shows the XT360 door scoop New stock wheelbase rear clip



Photo shows the stock wheelbase rear clip side by side to the stretched version