FC 355 Spider, Coupe, Body Conversion
stretched and non stretched wheelbase conversions

Prices: $6900 Spider Body Conversion ( fiberglass panels)
$8900 Targa top or Coupe Body Conversion (fiberglass panels)

--Information below--

All new interchangeable body conversion. Pick and choose
your custom design, XT360, FC 355.

-High quality Handlaid Fiberglass body in sandable gray gelcoat finish-
We will help you with the other parts to finish your car by giving you
our dealer discount for tires, rims, leather interior etc...
Body conversion Includes: Front clip, Rear clip, 2 doors (bonded like corvette door skins),
2 rocker panels, 2 sills, rear deck lid, 2 Extended door scoops, front hood with bonded inner hood liner, 2 headlight doors. * Doors and hood have mounting hardware already installed
*Coupe body kit includes the top and inner roof mounting panel
(5 hour video CD set, and assembly manual comes with purchase of body kit.)
Sample of Assembly Manual


link to photos
For more questions feel free to call @ 218 773-7700
Order through PAYPAL
New engineering for wheelbase stretch, NO CUTTING of chassis and engine cradle!
We are also working on a body kit for a factory wheelbase with same body length
as the 3 inch version body kit.......custom order



New engineering for the spyder -- Welds in place under the rocker to
strengthen the chassis from flexing, also doesn't lose any ground clearance.
(no X frame needed) Used for coupe and Spider for rocker panel mounting

Build this car in your garage!
(We provide great customer service!)
FC 355 Spider Conversion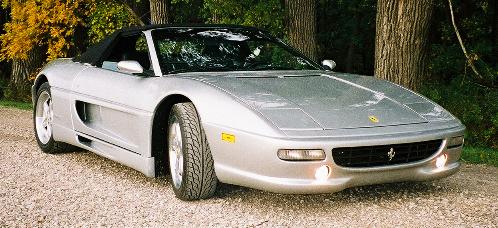 New interior photos!
Interior in these photos is for the Fiero Instrument cluster, We do have VDO pod setup as well.
Shows FC 355 Spider Body Conversion




Stock wheelbase or stretched wheelbase rear clips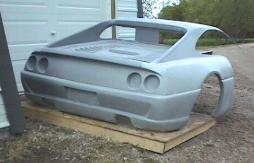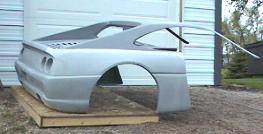 Coupe Rear clip, XT360 version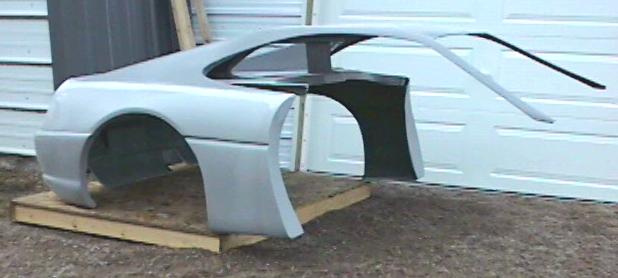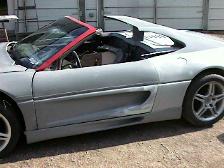 Targa and coupe for XT360 and FC 355

Body Kit Shipping: Can be shipped anywhere! All pkgs are crated and shipped by truck.
Usually cost under $600 to ship anywhere in the US.
We have shipped to Australia, New Zealand, UK, France by ship container.
No frame stretch for this rear clip, body is same length as stretched version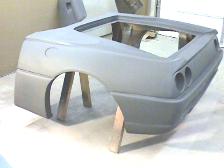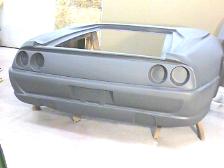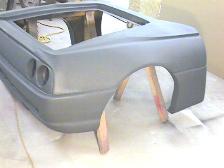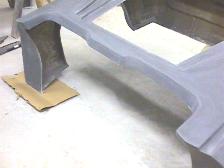 Stock wheelbase rear clip, has new contour for around the seats

All parts come in a light gray sandable gelcoat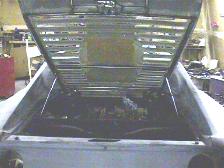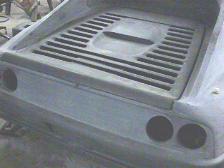 Uses rear hinge off Fiero and new lift struts, deck frame included in mounting pkg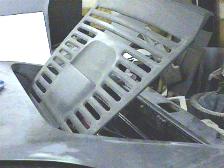 Door skins with New Split Rocker Panels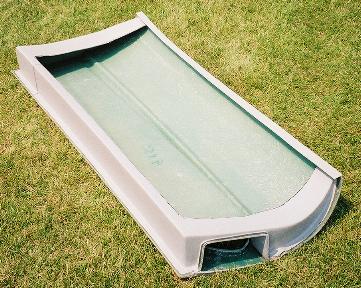 Bonded like a GM Corvette with body lip on inner liner,
Comes with mounting clips in fiberglass